This weekend, I created a XUM1541 interface base on an Arduino ProMicro board.
The interface allows me to talk to a commodore drive on my (32-bit windows) PC.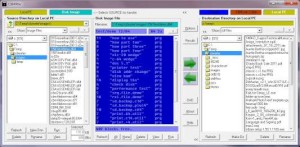 Now I'm able to quickly copy files over from my pc to floppy without having to use my 1541 Ultimate-II.
See the page on my site on how to build the Interface.