I finally managed to create a page on the kernal selector for the Commodore 16.
Last couple of months I was very busy repairing an Amiga 2000.
But last week I made some time to create a schematic of the circuit I created.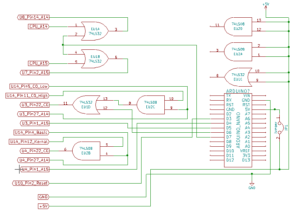 The circuit uses an Arduino Nano to listen to the reset line and reacts to it's use.
this way you don't need to drill a hole in the case, and the already existing reset button can be used to control multiple mods.