Today, my lovely wife found a music maker keyboard at a second hand store.
So we paid the 1 Euro they asked, and I added it to my collection.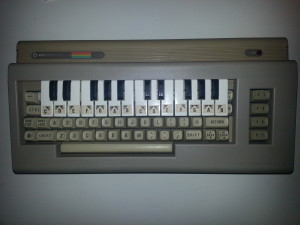 The keyboard came in it's original box, but it has a big hole in it.
The keyboard is fine, but the tape with the program is missing,
Finding the program on the internet shouldn't be a big problem.